Image packs added.

.abr | image pack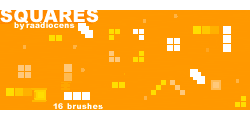 .abr | image pack



These brushes were made in Adobe Photoshop 7.0. I have no idea if they work in any earlier versions of the program (let me know if you try). Image packs may be added if they're requested.

1+ Credit in memories/userinfo.
2+ Comment if you take/use anything.
3+ Do not distribute as your own.
4+ Join this community if you plan on coming back.